Kayseri Airport Car Rental
Kayseri Airport car rental is an advantageous service for many people who come to visit the city for different reasons. Within the scope of this service, people can easily rent a car as soon as they land at Kayseri Airport. In this way, they do not have to spend time and energy on public transport or taxis during their time in the city. In addition, they meet all transportation needs within and between cities in a very comfortable way. Kayseri Airport has applications that satisfy those who prefer this service, which includes many additional features. Especially people who have never rented a car before can create new options for themselves by examining the features of this service.
How to Book a Car Rental at Kayseri Airport
Kayseri Airport is located in a private and large city in Turkey. The city welcomes many visitors throughout the year with its historical texture, geographical features and structural features. In addition to education and business trips, many tourists come to the region in the winter months thanks to the famous ski slope in the region. Many homesick Kayserians also often visit the city. All these visitors prefer the airline to quickly gain access to the area. Kayseri Airport therefore has many flights. Normally, people would need to go to a car rental company's dealer to rent a car after getting off the plane. In this case, it would be seen as difficult and troublesome for passengers. As MYG Rent a car family, we always try to provide user-oriented services by caring about the needs of our customers. With our Kayseri Airport car rental point, it is possible to rent a car quickly as soon as you get off your plane.
Kayseri Airport Car Rental Features
In Kayseri Airport car rental service, the customer who gets off the plane provides easy access to the car he has previously determined. The official procedure is also processed together with the authorized person of our company. At the same time, our company provides many conveniences to its valued customers in terms of delivery date and delivery point. All you have to do is enjoy your trip. You can easily reach us from our website and contact information to examine our rental points that we have in many different parts of Turkey such as Kayseri Airport and to have more detailed information about our services.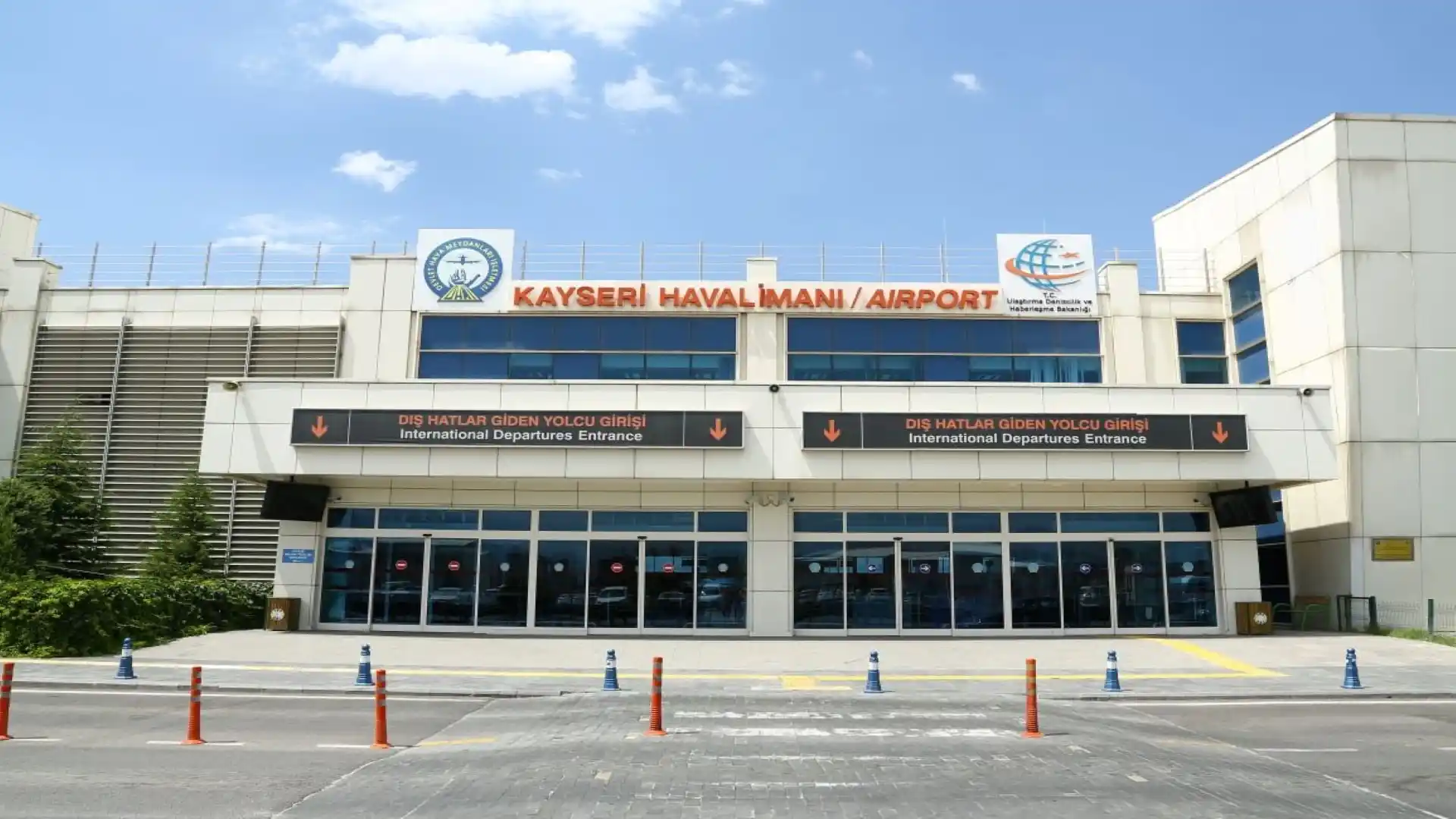 Kayseri Airport - ASR -
Kayseri Airport Delivery Car Rental
Kayseri Havalimanı Hoca Ahmet Yesevi, Mustafa Kemal Paşa Blv., Kocasinan Kayseri
+90 850 305 93 88