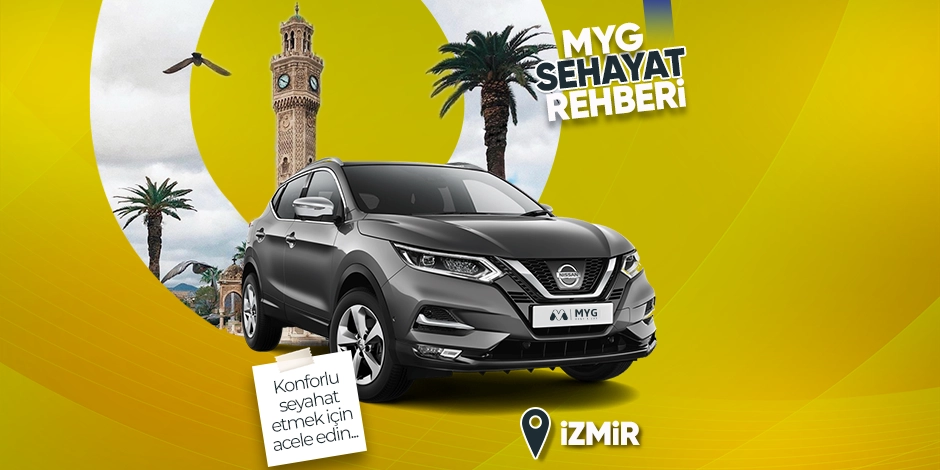 Izmir, the pearl of the Aegean, is a unique city that is loved and visited in four seasons, especially in summer. The interest in the city is so great that even each district and village manages to make its own name mentioned separately. It is among the known facts that a large number of local and foreign tourists come to the region. Here there are options that will please all kinds of holidaymakers. Calm and relaxing, those who want to relax by spending time in touch with nature; Those who want to reach out from the lively nightlife to the live beach entertainment can also find what they are looking for in Izmir. Doing a good research before going to Izmir is a great option for you to spend your holiday better and more fun. Here is the Izmir Travel Guide we have compiled for you.
Transportation in Izmir
Izmir is a large city located in the Aegean region of Turkey. There are direct flights to Izmir Airport from many parts of Turkey. You have the opportunity to access the region by public transportation, air and road. Those who do not come to Izmir with their personal vehicle can spend their holidays more enjoyable by taking advantage of car rental services here. Especially for those who plan to visit the districts of Izmir such as Selçuk, Alaçatı, Çeşme, Urla, car rental service during the Izmir holiday will be extremely satisfactory.
What to Eat in Izmir?
Izmir can also be called the place where the heart of Aegean cuisine beats. Izmir may be the most suitable option for a holiday opportunity where you can try the Aegean flavors to the fullest. Boyoz comes to mind at the beginning of the street flavors that come to mind when it comes to Izmir. We recommend that you try this flavor, which you can find at every corner, especially in the morning breakfast, with eggs. Another street flavor of Izmir that is very popular is Kumru. This snack, which is prepared with foods such as salami, sausage, tomato, cheese in sesame sandwich bread, is quite famous today. There are also many appetizers and dishes prepared from Aegean herbs in the region. Mussel stuffed and fish are also among the signature tastes of Izmir.
Places to Visit in Izmir Center
As we mentioned before, since Izmir has become a famous city with each district and village, we will only recommend places to visit in the center in this article. In our following articles, we will inform you about each district and village of Izmir. The first stop point to be seen when it comes to Izmir Center is undoubtedly Alsancak. There are many cafés and restaurants here. It is also known that the nightlife is lively. Alsancak Love Road is one of the places where you can buy pleasant local souvenirs, especially when visiting the region. Kordon Boyu is another one of the most popular spots in Izmir. It is possible to have a pleasant time all day here. Especially during sunset times you can come here and enjoy the view for a few hours. Isn't it impossible to return from here without visiting the Clock Tower in Izmir? In this place known as Atatürk Square or Konak Square, the clock tower built by Grand Vizier Küçük Said Pasha will succeed in impressing you with its pleasant appearance. Do not think about problems such as transportation and road in order to spend every moment in your Izmir trip. As MYG Rent a car family, we are pleased to provide you with transportation comfort during your holiday. You can enjoy your holiday with our travel guide.