MYG Travel Guide - Bodrum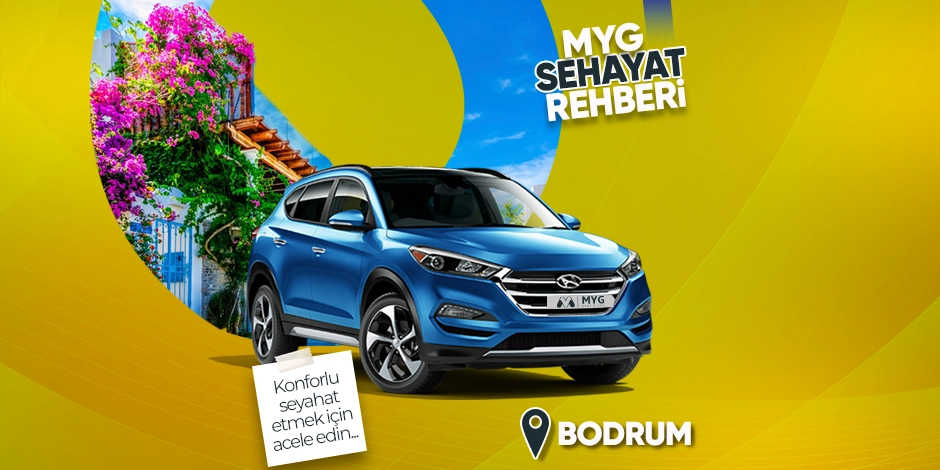 Turkey, with its wonderful seas, unique climates and excellent cities, contains many treasures in each region. The Aegean and Mediterranean regions are especially able to attract great attention in this regard. The geographical natural beauties in the Aegean and Mediterranean have become so impressive that the provinces as well as their districts and even villages have become known throughout the world. Bodrum is a wonderful Aegean district that has managed to announce its fame to the whole world. This place, which is connected to Muğla province, is especially flooded with tourists in the summer months. Everyone who goes to Bodrum is impressed by the unique Aegean spirit of the district. Your holiday will be much more enjoyable with the Bodrum Travel Guide we have prepared for you. If you're ready, let's get started.
Getting to Bodrum
It is possible to reach Bodrum by air, land and sea. You can access the region by public transport and your personal vehicle. If you have come to the district by public transport, you may need a vehicle during your holiday in Bodrum. Taxis may not be enough to meet your needs instantly during the holiday. For this reason, you can evaluate car rental services during your trip to Bodrum. With a car rental service that you can pick up directly at the airport, your whole holiday can go smoothly with high comfort.
Activities to do in Bodrum
Bodrum manages to impress everyone with its natural beauties and unique atmosphere. It is a great option to take a walk in the evening among the white Bodrum houses that have become the symbol of the region. You can visit the unique bays of the district. It is possible to see the most beautiful forms of the Aegean Sea in Bodrum. For this reason,we recommend that you allocate most of your holiday to visit the bays and spend time on the beaches. Bodrum also has great dinners, nightclubs with music and entertainment centers. You can have a great end of the day in these places that get full marks from their visitors. You don't need to think about transportation to make your holiday to the fullest. As MYG Rent a car family, we provide you with comfortable transportation opportunities throughout the holiday. All you have to do is enjoy Bodrum.